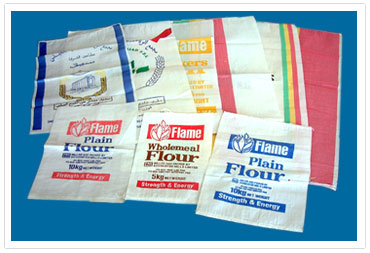 PP / HDPE WOVEN SACKS
Ad-Manum is one of the biggest manufacturers of PP / HDPE WOVEN SACKS in central India. The PP / HDPE WOVEN SACKS are manufactured for various applications like packing of Cement, Fertilizers, Chemicals, Foodgrains, etc. The company manufactures more than 80,00,000 PP WOVEN SACKS per month for the cement industry alone. We also manufacture and export WOVEN SACKS for other applications like Sand bag, Box bags, etc.
PP / HDPE WOVEN FABRICS
Ad-Manum manufactures PP / HDPE WOVEN FABRICS for a variety of applications like Bale Wraps, Bale Covers, Wrapping Fabrics, etc for the bulk market. For the value added fabrics market, Ad-Manum manufactures specialised fabrics for applications like Geo-textiles, Fire retardant fabrics, Wide width upto 4.2 mtr, et al.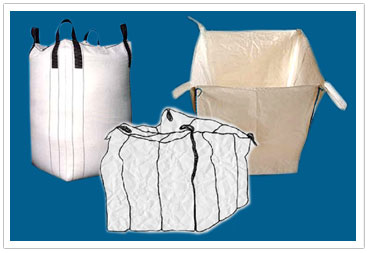 FIBC (FLEXIBLE INTERMEDIATE BULK CONTAINERS)
Ad-Manum has also started production of polypropylene FIBC'S. As of now, we are catering to the builder bag market for 1000 kg and 1500 kg requirements. Our FIBC'S are certified from world renowned National Engineering Laboratory, UK. We also cater to the FIBC fabric market.